COMPLETE ZRO2 CELL
Econox's TotalCell ZrO2 (zirconium oxide) solid electrolyte is the ultimate solution for a high quality, gas-tight oxygen sensor. 
This electrolyte can be installed anywhere a measurement is needed. No gas extraction is required, as the measurement is done in situ.
The large contact area and the single piece ceramic make this ZrO2 cell the ultimate solution for handling difficult heat treatment processes.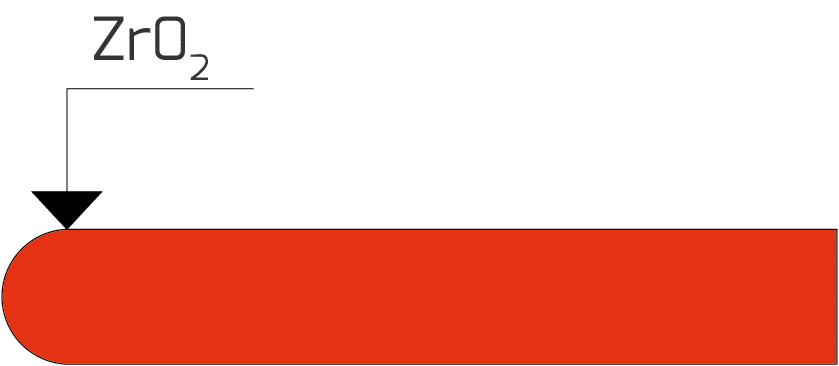 FEATURES
Average resistance to thermal shock

Specific for Oxygen

High Sensitivity

Rapid Response

Wide Dynamic Range

In-situ Measurement
ECONOX PRODUCTS USING THIS CELL
TECHNICAL DATA
Dynamic Range:  From pure Oxygen down to 10

-24

atmospheres

Temperature:   700°C to 1150°C

Output:  According to the Nernst Equation

Sensitivity:  Better than 2 mV

Response Time:  Less than 1 second

Diameter:  Ø8 mm Outside, Ø5 mm Bore

Length: Any length up to 1000 mm 
Would you like to receive more information ?