Oxygen Probe CarboProbe CP for potters (%O2)
Description
The CarboProbe CP and CP plus probe is a very simple, low cost oxygen probe with an easy-to-read digital meter displaying oxidation/reduction.
It is especially designed for potters.
NOT FOR INDUSTRIAL USE
The CarboProbe CP is supplied without a thermocouple
Applications
The advantages of measurement of oxidation/reduction include:
Fuel savings – An economical firing depends on supplying enough oxygen, without waste of energy from heating excess air.
Reliable glaze colours – Knowing the right level of reduction every firing gives you the colours you want, firing after firing.
Reduced air pollution – Use the CP Probe as a guide for stoking wood-fired kilns to reduce wood consumption and unnecessary ash and smoke.
This probe is based on the ZRO2 zirconia oxygen sensor.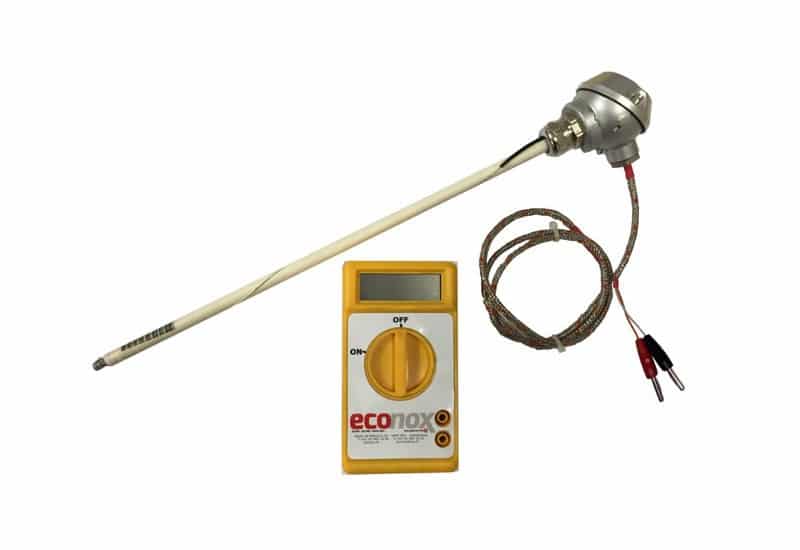 Technical information
TECHNICAL CHARACTERISTICS
Accuracy
+- 2 mV
Response time
Less than 1 second
Operating temperature
From 600°C (1100°F) to 1700°C (3100°F)
Available in different lenghts
300 mm (11.8″) – 400 mm (15.7″) – 500 mm (19.7″) – Other lenghts on request
External diameter
8.5 mm
IF YOU WOULD LIKE TO RECEIVE MORE INFORMATION